After a successful three years, the GTBank Lagos Fashion & Design Week's creative director, Omoyemi Akerele has confirmed that the annual event will  return this year, from October 29th to November 1st.
Sponsored by Maybelline Nigeria, the British Fashion Council, Fayrouz Nigeria and the lead sponsor, Guaranty Trust Bank Plc, Nigeria's flagship fashion event hopes to expand its reach even further this year, serving as a platform for designers across the African continent to showcase their latest collections.
In the official press release, Ms Akerele stated;
"This year, we will begin to present designers from a selection across Africa as part of our vision to promote inter connectivity within the African fashion industry; a vital tool for the promotion of intra African trade.

The African continent creates a natural market for the fashion industry and GTBank LFDW wants to ensure that we tap into this market."
This year, the LFDW Young Designer of the Year competition – which has propelled designers like Adebayo Oke-Lawal of Orange Culture into the limelight – is going to be replaced with the LFDW Fashion Focus. This new addition, which will be in partnership with Frallain Inc. and Istituto Marangoni, will provide the winners with opportunities like internships with Louis Vuitton Moet Henessy's EDUN via Frallain Inc., as well as fashion business workshops and scholarships with Istituto Marangoni.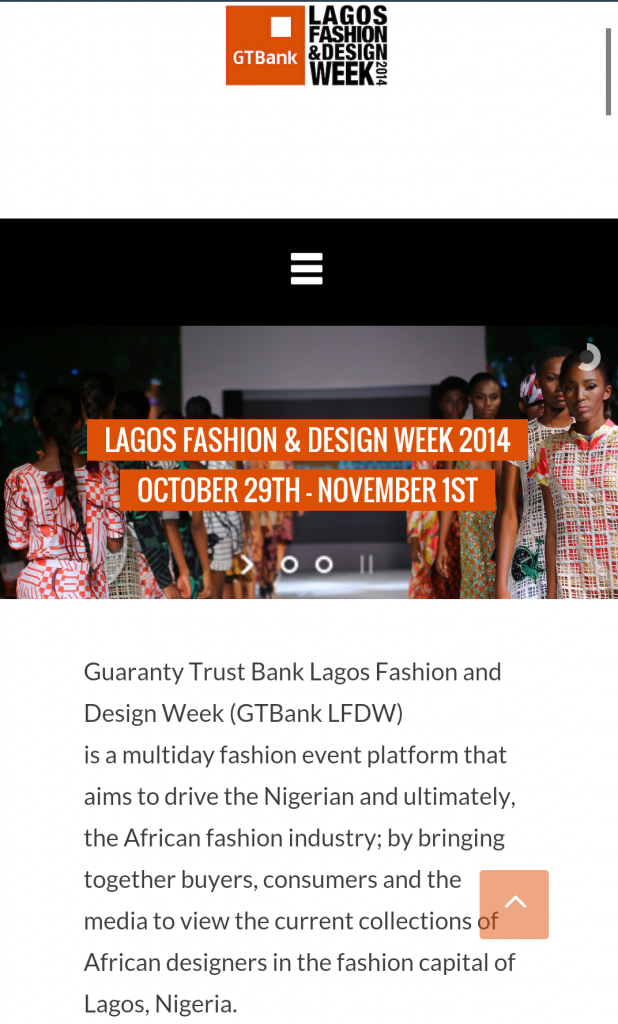 See the official LFDW website, here for more information.
Image source: Fabmagazineonline.com