Exhibition Guru – the folks who run Nigeria's largest wedding exhibition, WED Expo – are proud to debut the African Beauty Expo at Tafawa Balewa Square in Lagos, Nigeria this October.
The new exhibition will feature some of the top beauty companies on the African continent, who will showcase a wide variety of products and – from make-up and fragrances to hair and nail care. As well as introducing and demonstrating new products to prospective buyers and keen beauty buffs, the exhibition will also offer raw materials, machinery and equipment for the beauty industry's manufacturers, and act as a platform for service providers to advertise their brands. Health, nutrition and beauty trends and techniques will also be brought into sharp focus.
In the official press release, Akin Lewis (the event's organiser) explained that;
"It is the largest international trade fair for beauty products, hair, fragrances and well-being in Nigeria and West Africa. A truly international event, African Beauty Expo will offer visitors the convenience of meeting hundreds of companies face-to-face over three days for serious business."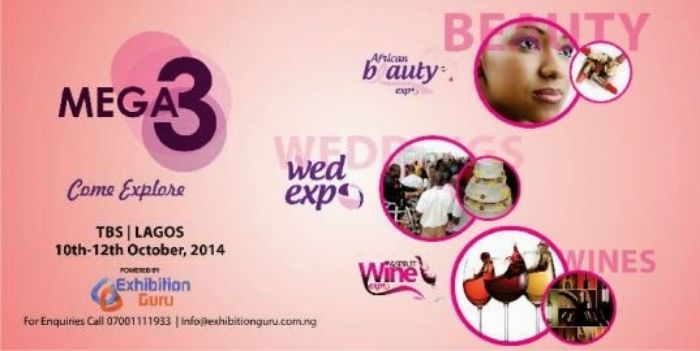 Distributors, hair stylists, make-up artists and non-professionals alike are invited to partake in the three-day event, of which Lewis went on to explain;
"African Beauty Expo will cover a broad group of products and services including makeup, hair care, body care products, cosmetics, nutrition/diets, equipment and accessories for spas and beauty salons and much more. Hundreds of companies will exhibit their products and services to thousands of beauty enthusiasts looking for the best and latest beauty products.

The Expo is dedicated to boosting the beauty industry and inspiring beauty professionals from around the world, [and] will consist of product demonstrations, education and technical training on makeup, hair, nail and cosmetology and the latest trends of the industry."
Alongside the African Beauty Expo, Tafawa Balewa Square will also play host to the Wine & Spirit Expo, the largest wine exhibition in Nigeria, and of course, the WED Expo. Each exhibition will be held simultaneously in a different pavilion between October 10th to October 12th 2014, with an expected 200 exhibitors and 30,000 attendees for the African Beauty Expo alone.
And for beauty lovers that just can't wait to get involved, the Beauty Expo has launched a cool online contest, Face of African Beauty, which invites female Africans from across the globe to submit selfies for a chance to win $2000 in cash and kind.
We at SPICE suggest you visit the website (here) for more information and updates, else we'll see your pretty faces at the Expo come fall.
Image source: Lindaikeji.blogspot.co.uk