If you had a chance to tell your younger self a story what would that be. Solange Knowles, who recently was all smiles while accepting her award as Artist of the Year at webby awards held at Ciprraini Wall Street on Monday (may 15th, 2017) in New York City, wrote an emotional letter to her Teenage self.
The 30 year old Entertainer who is not the first Celebrity to follow the trend of writing letters to their younger self did this on the cover of teen vogue. Solange talks about depression, her strong mum whom she revered to as a wonder after dropping three kids and still running a salon.
"That the universe chose your mum to be your mother. She is a wonder, you watch her drop off 3 kids at 3 different schools in the morning, pick them up in the afternoon, shuffle each of them to their designated activities, and bring them all back to the salon she owns until she closes up with the utmost grace, love, and kindness."
"You realize watching a woman balance being a supportive mother, building a successful business from the ground up that was started in her garage, and giving back to the community will make you feel invincible and like the word "no" is just an echo in the universe that you'll never know."
Solange went further to point out the important of Mothers in our life's
"You often take her for granted, but you know with every joint in your bones that she is a phenomenon and you strive to make her proud. You should thank her out loud more, too; Tell her you value her. Roll your eyes and your neck less, it's not as cute as you think. Tell her you appreciate all that she does, for she makes the impossible look effortless. She surrounds you with other black women who do the same. You study them, and will constantly think of all their stories, their beauty, their strife and their stride. They break down all of the archetypes and stereotypes that you see of black women on TV and in magazines, so you don't trust those anymore. You thank them for re-writing the script before it was ever etched in your memory."s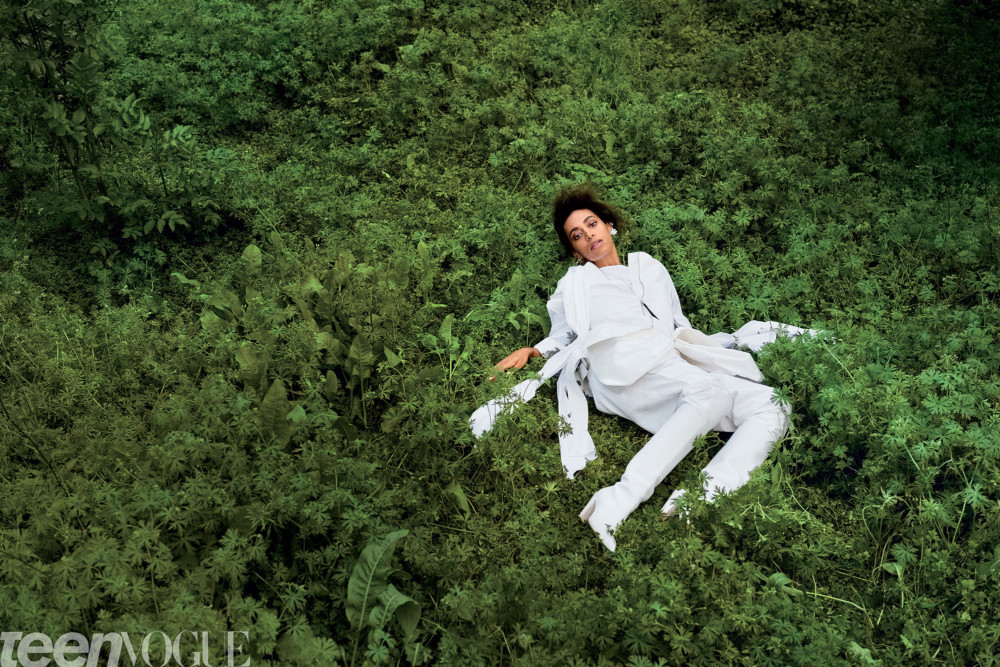 Solanges also highlights that on your journey to being an adult, you would be called names that does not depict or portray who you truly are, instead of sulking on those words, turn it into something great.
"Sometimes you push these phases to the max, and when you go out into the world feeling confident in who you are and what you reflect, young folks will call you names and grown folks will call you names. It's ok. One day you will name yourself, and that name will belong to you. It will not be the ones they ordained: "B, ugly, attention-seeking, weirdo."
"I really hate to tell you this, but sometimes you will still get called these things as an adult, except you will actually embrace some of them. You will learn that these are just words. Words that only have power if you choose to give them power. Every once in a while they will hurt, but you will choose to turn those words into a symbol of beauty."
The  Grammy Award-winning R&B singer-songwriter shared the "bleakest darkness" she felt while trying to be strong and independent, putting so much pressure on her self.
"You have your mama's blood, you are fiercely independent and outgoing. You've been starting petitions, building tree houses, and starting clubs since as long as you can remember and sometimes in the midst of juggling all this, you put a lot of pressure on yourself and often crash and burn. You shut down. You go into your room, lock the door, put on music, and you do not move for 8 hours straight. It will feel like the heaviest and bleakest darkness you can possibly feel, and when you ask everyone to leave you alone and let you be, what you really want to say is "I want you here" and "I need help."
"Sometimes it is OK to say just that. It won't make you less strong or less powerful. No one you love will criticize you or blame you; In fact, they will lift you up."
One of the difficult moments was when she lost her friend to gun violence "You will lose your best friend whom you love so much to gun violence in a single moment, and give birth to a new one within a year." Knowles lost her friend Marsai Song in a drive-by shooting, according to PEOPLE and gave birth to her son, Daniel Julez, with ex-husband Daniel Smith Jr.
"You will be terrified, and it's OK that you don't know what the future holds. One people will count you out because of the decision you've made to bring another life into the world so young, but you made the decision out of love and will live with the decision in love."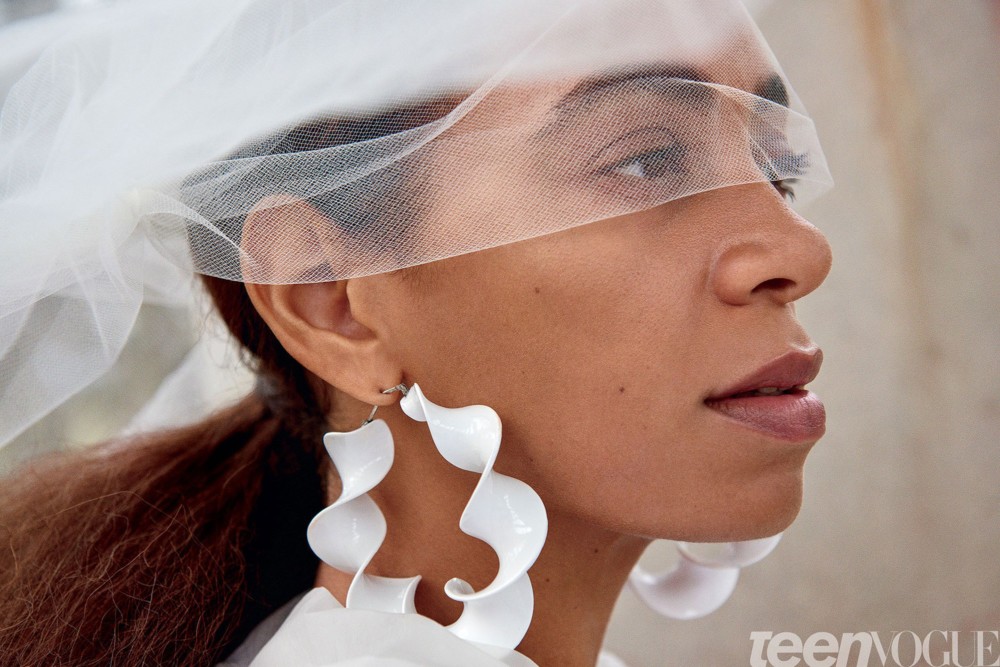 This Song writers Teenage years was not so rosy, but not withstanding she still made a name for herself, irrespective of what others around her thought
"You have a long life ahead of you, and I'll tell you it's not gonna always be easy, but I can promise you it will be fruitful and with much purpose. All the bridges you've burned, you had to, so that you could rebuild them to become a stronger and more wonderful you.
There will be pain, there will be doubt there will be beauty, there will be the unknown. there will be so many moments of joy and delight that the whole universe will feel painted in hues of amber and wonder. There will be times you are so sad you can't lift your head. and there will be times you are so happy that the sensation of life knocks you down. but most importantly, there will be you. a whole, whole lot of it. and you will feel good about who she is and who she is still becoming".